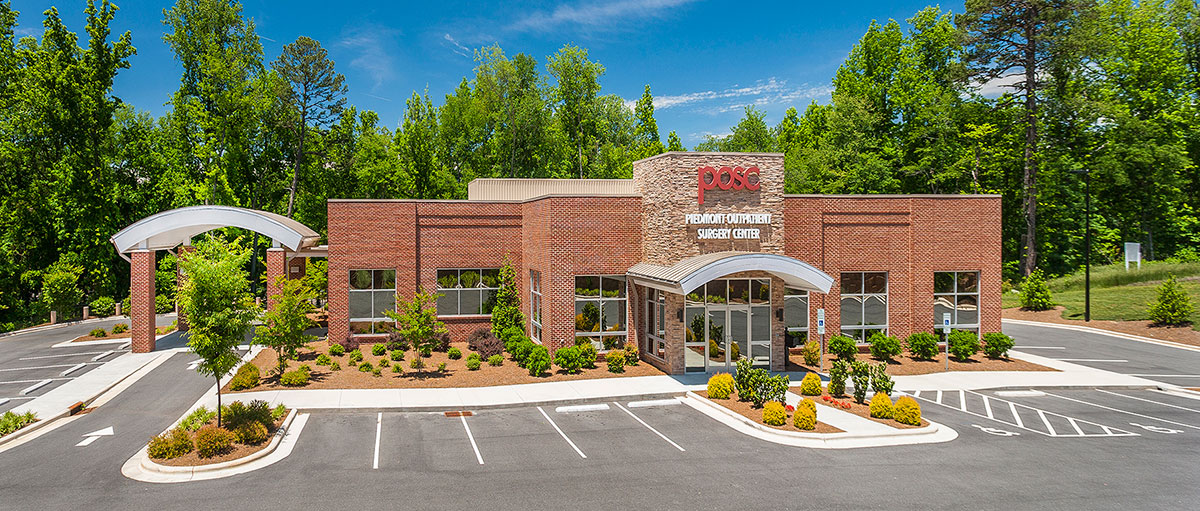 Effective 3/16/2020 – Due to the recent Coronavirus outbreak,
Piedmont Outpatient Surgery Center is taking extra precautions to protect our patients and our staff.
The number of visitors accompanying patients will be limited until further notice.
Any patient age 6 and under is allowed to have 2 adult visitors with them the day of surgery.
Any patient age 7 or older is allowed to have 1 adult visitor with them the day of surgery.
If any of the following apply to you, please do not come into the facility:
Cough/fever within the last 24 hours
Have had exposure to the Coronavirus
Have been out of the country in the last 30 days
We appreciate your understanding at this time.
If you have any questions regarding this notice, please feel free to call us at 336-201-0003.
Welcome to Piedmont Outpatient Surgery Center (POSC)
The physicians of Piedmont Ear, Nose & Throat Associates (PENTA) opened its ambulatory surgery center (ASC) on February 10, 2012. Piedmont Outpatient Surgery Center (POSC) is North Carolina's first physician owned ASC specifically designed to provide a comfortable, high quality, and caring environment for patients requiring ENT surgery.
Quality patient care is POSC's first and foremost objective. All POSC surgeons must be board certified by the American Board of Otolaryngology — Head & Neck Surgery. POSC's nursing staff was specifically selected for their years of ENT operating room experience. The anesthesia staff was also selected based on both ENT and pediatric experience.